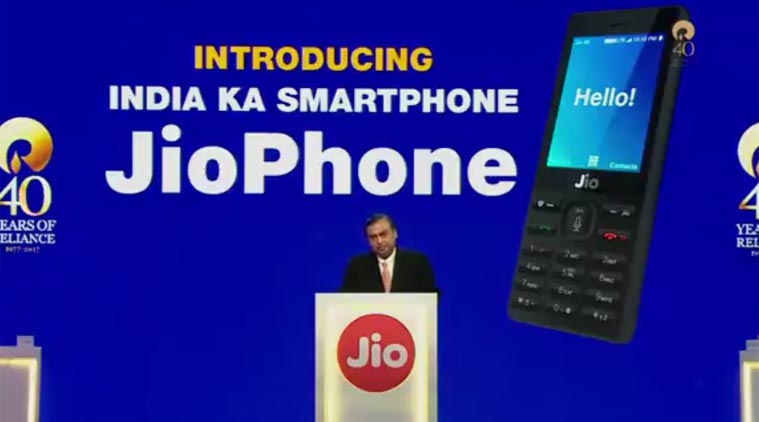 The owner of Reliance Jio, Mukesh Ambani has launched the Jio free mobile phone at an "effective price" of ZERO but the buyer has to deposit Rs. 1500 as security money and this security amount will be refunded after 3 years to the buyer. On 21st July 2017 during Reliance AGM, Mukesh Ambani has launched the most awaited Jio mobile phone. Mukesh has called this mobile phone as "India Ka Smartphone". Jio Mobile will be available to the customers on "First come and first serve" basis. In this article, I will give you the details about the specifications of the mobile phone and how to buy Reliance Jio FREE mobile phone.
Mukesh Ambani said, "There are 78 crore mobile phones in India. However, in this 78 crore, there are more than 50 crore feature phone users, who have been left out. They can neither afford the cheapest LTE smartphone, nor the exorbitant cost of data."
"Data is the oxygen of digital life, and no Indian should suffer because of unaffordability. Sadly the vast majority of mobile users are starved of data. This unfairness must end, and Jio is committing to ending it today." and he added, "Our network continues to rapidly expand. Jio, in the next 12 months, will cover 99 percent of the population. India's 4G coverage will be more than its 2G coverage."
Along with Mukesh Ambani, his wife Neeta Ambani and his twins kids Isha and Akash were also present at AGM.
HOW TO BUY AND BOOK JIO FREE MOBILE PHONE:
You can pre book the mobile phone from 24th August 2017. The Jio mobile phone will be in beta testing phase from 15th August 2017 and it will be available for all the everyone. You can pre book the phone from the official website of Reliance Jio or you can book it from the MyJio mobile application. If you want to book offline then you can visit any Jio retailer. If you want to book this mobile phone for your business then you have to provide your PAN or GSTN details.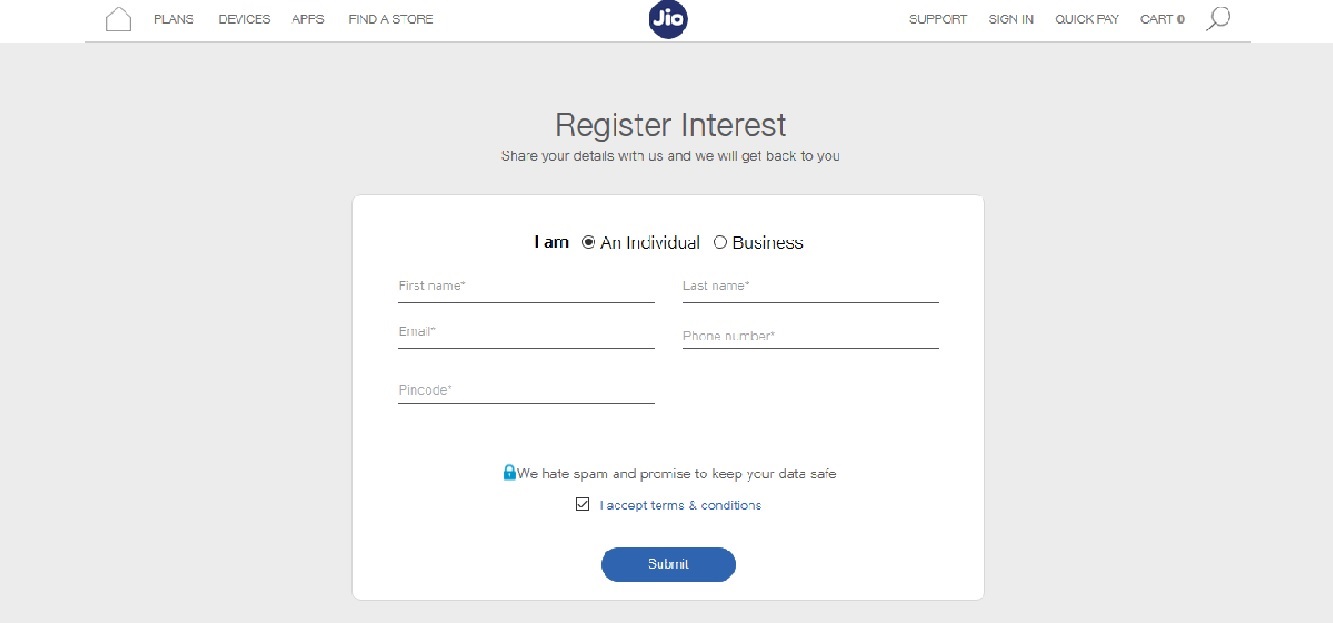 After booking the phone, the phone will be delivered to you in the September month. You can pay online using your debit, credit card or by net banking. Jio mobile phone is available on "first come and first serve" basis only.
RELIANCE JIO MOBILE PHONE SPECIFICATIONS AND RECHARGE PLANS:
After depositing Rs. 1500 as security, the customer has to recharge with Rs. 153 per month to get free unlimited calls, Internet data (500MB per day) and, free unlimited calls and SMS. The user will get free access to all Jio apps for 28 days.
Jio free mobile phone has the 2.4 inches display screen with T9 keypad.Jio mobile will come with FM Radio, microSD card slot, torch. Jio mobile phone has only one SIM card slot and it will work only on 4G VoLTE networks. The mobile phone has 512 MB of RAM and 4 GB of internal memory. It has 2 MP rear camera and VGA front camera. It will also support Wi-Fi and GPS.
Reliance Jio FREE mobile is now in demand due to its low price (effectively ZERO) and the specifications. Share your thoughts and suggestions in the comment section below.