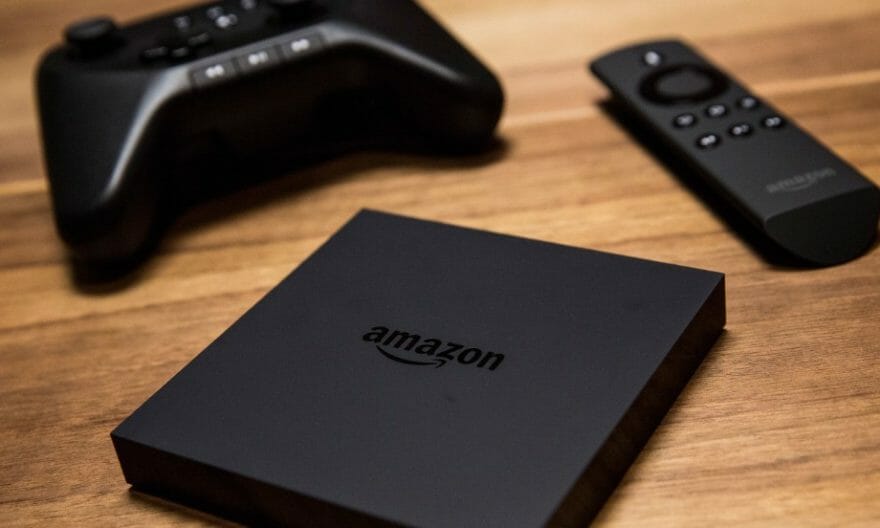 In this article, we take a more detailed look at some of the most popular streaming media devices and what makes them stand out from the crowd.
The Best Streaming Media Devices of All Time
With Netflix and Amazon Prime becoming a much bigger part of the entertainment industry, more and more people are switching away from their televisions and taking their interests to these online platforms. While this is all well and fine, sitting at a computer or with a tablet in your hand certainly doesn't bring the same experience as watching something on a television. This is where these streaming media devices come into play.
With a streaming media device, you are able to connect it to your television through the HDMI port and enjoy services such as Netflix, Amazon Prime, Hulu, and many other online platforms, but on your television. This brings back the original television experience while allowing you to enjoy the service itself. So on that note, let's take a look at the top three devices which stand out in this industry.
Amazon Fire TV Stick
This first stick is one which most people will be familiar with when it comes to streaming media devices and in my opinion, it is the best out there. Don't get me wrong, the others that we're going to discuss today are just as outstanding as this one in terms of the technological aspects, although the simplicity of this device is what makes it preferable in my eyes.
There are currently two versions of the Amazon Fire TV Stick available.
– The "Standard Remote" package comes with the device itself and a remote control, which can be used to guide yourself around the menu as well as play, pause, fast forward, and rewind, whatever you may be watching.
– The "Voice Remote" package contains the same items as the standard package although the remote itself is what makes them different. Unlike the standard remote, this remote allows you to use your voice to control the stick.
The "Standard Remote" package is currently floating around the $45 price range while the "Voice Remote" package is floating around the $60. The $15 price difference isn't a lot when it comes to this. However, as with all technology, the Amazon Fire TV Stick can be frustrating when it comes to voice control, so if you've had trouble in the past I'd stick to the standard package!
Below are some of the features of this streaming media device which I feel are worth mentioning the most.
– The stick itself is not limited to one television and can be unplugged, re-plugged, and used within seconds.
– Platforms such as NBC, Sling TV, CNN, Cartoon Network, Netflix, HBO NOW, Hulu, and many more, are available to all users of this device. Have you signed up to Amazon Prime? If that's the case, you can connect your account to the device and watch Amazon Video with it too!
– The Amazon Fire TV Stick allows you to go beyond movies and TV shows and additionally, allows you to listen to all of your favourite music stations.
While all of these features are great, it comes with a few negatives too.
– If you are outside of your registered country, the device cannot be used.
– Some of the platforms available require external subscriptions.
– If used for too long, overheating can become an issue.
Buy NOW From Amazon on Discounted Price:
For Indian Buyers:
FOR USA Buyers:
Google Chromecast:
The second device that we're going to focus in on is the Google Chromecast, one which I feel hasn't been marketed as much as it should be. Contrary to many peoples' belief, a higher price tag doesn't always mean higher quality. With the Google Chromecast, that is made clear. Having a price tag of $35 and coming from one of the most trustable companies that we know in love, there isn't a lot of space for you to go wrong with this one. Some of the features which stand out to me are:
– The available services consist of both free and paid subscriptions.
– If the service that you are looking for isn't available by default, you are able to connect your computer to the device and have your display shown on your laptop. While not optimal, this means that you can watch everything on a much bigger screen.
– Your phone is remote and thus, you are given full control over your television from your mobile phone.
– Turn your television into a digital photo frame in just a few minutes.
Unfortunately, no device is completely perfect and due to this, here are some of the negative sides to choosing the Google Chromecast device over others:
– The newer models of the Chromecast don't consist of many new features to the previous models.
– A smartphone is required as it is the only way a remote can be used.
– Amazon Videos cannot be viewed with this device.
Although these are negatives, in my humble opinion none of these would alter my choice to whether or not I would purchase this device. The majority of those who are looking into the device itself is likely to have a smartphone already, which would appear to be the defect which stands out most. Other than that, this streaming media device is worth the $35.
Roku Streaming Stick:
While the Roku Streaming Stick hasn't been as popular as the other two we have discussed, this is mainly due to the fact the previous two brands have had much more success thus carrying over to the device itself. Roku was one of the original streaming media devices manufactures, releasing their first device in May of 2008. The Roku line of streaming sticks have been just as impressive as the other two that we've taken a look at today, and here's why.
– There are a few different alternate models of Roku Streaming Sticks available, such as the 3500R (as well as the current model of discussion, 3600R), so that you can find the one which most suits your needs.
– Going beyond movies and TV shows, you are able to listen to music, watch sports, play games, and even access international shows. There's something for everyone here.
– All of the TV shows and movies which are shown with the Roku Streaming Stick are shown in the highest quality available.
– With consideration to some of the other streaming media devices which are available and the features which they have to offer, at about $49 the Roku Streaming Stick is a reasonably priced device and if your first time purchasing a streaming media device, this is where to start.
The one advantage which this stick as over the Amazon Fire TV Stick is that you are able to connect your iOS or Android device and use that as both a remote and for voice control.
All of these features are without a doubt fantastic, although there are some negatives with this device, such as:
– The remote seems to be inconsistently faulty and will without any sign, temporarily freeze and become unusable.
– When restarting the device itself, an infinite loop of turning on and off is a known issue.
While there are only a couple of negatives to this particular streaming media device, these can often be the difference between enjoying yourself and having your night ruined. If these bumps in the road aren't something which bothers you too much then by all means, go ahead!